Wales, Pt. 2
And we are back.
I had intended here a section about all the great things that increased my love of Wales, and a few things that are cool anyway. But rather than do all that, I will just talk in general about being a Walesophile (or whatever you want to call it).
I have a tattoo on my right arm of Y Draig Goch, the Red Dragon, which is the Welsh emblem, found on their flag, some local beer labels, and assorted other Walesful things. The most common first question regarding this is something along the lines of "What's the deal with the dragon?" The second is usually "So, are you Welsh." It's a natural question, to which my answer is usually "No, I'm just a fan."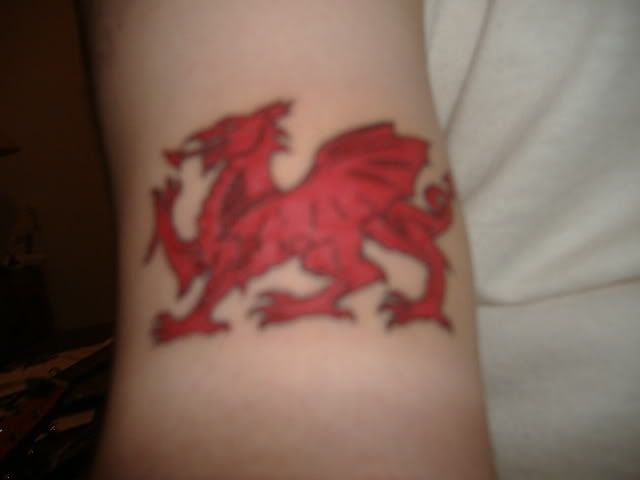 Fig. 2a. A dragon on my arm, or an army of my dragon?
No one overtly seems to judge me for this, but then actively criticizing someone's tattoo is rather a faux pas, so they could just be polite. But, reactions in general are usually at least "oh cool," and at most "that's awesome!" The only situation related to the tattoo that has had me at a loss for proper reaction is when I met someone else who wasn't from Wales who had the same tattoo. It was the foreignese/Eurotrash employee of a local cafe; he pointed out my tattoo, said he had the same one, showed me (it was slightly further up his arm than mine, and it also had more friends), and we talked about how Wales is great and we both have visited and loved it. At first I was a little put off just by having the same tattoo as someone else, but once that had sunk in, I enjoyed the encounter quite a bit. Someone else understanding on that level really helped me feel less awkward about my generally Wales-influenced mental state.
I have been trying to teach myself the Welsh language for a couple years now, but it is very slow going. This is not because it is exceptionally hard to learn (the pronunciation is by far the hardest aspect and I've had that down for a while), but because it is hard to learn a language independently and completely removed from other speakers. If anyone wants to learn Welsh with me and speak it to the end of confusing others around us, and essentially having our own secret language in almost any situation, feel free to let me know.
Fig. 2b. Curiously, this is a google image search result for "Welsh language"
I have taken something of a liking as well to Welsh music. Wales' folk music is actually surprisingly different from Irish or Scottish music, bearing some resemblence to mainland northern European folk music in its tonality and flow. The most widely known form of indigenous Welsh music is male vocal choirs. Also popular among people who are me are the Super Furry Animals (who often sing in Welsh) and Tom Jones (who sadly does not). There are two annual festivals in Wales that I positively ache to attend. One is the National Eisteddfod (ay-steth-vod), the largest Welsh cultural event there is. This year it was in Mold; next year it will be in Cardiff. The other is the Fishguard Folk Festival. Fishguard is on the southwest coast of Wales, in Pembrokeshire, and the festival looks to be a sort of Welsh Folklife. Count me in, sirs.
I take interest in Welsh or Wales-themed literature and film. I cheer for Welsh teams when they pop up in sporting events (which is generally just in international rugby, unless I am paying attention to second-tier British football leagues). Sometimes, I bake Welsh cookies and cakes. Basically, two roads diverged in a forest, and I take the one that is Welsh. And that has made all the difference.
Labels: culture, film/tv, language, literature, music, personal, sport